Get access to the
best fully remote
tech work

opportunities.
Work/life balance
guaranteed

Always Remote Positions
Work from anywhere in the world

Compensation in US dollars
Up to $12,000 per month

Long term positions
A new career, not a new gig
Paid time off
Work hard, play hard

Work with great technology
We choose the projects we want to engage in

Exclusive Team
Work and learn from great engineers

Work for companies in the US
Across many industries and sizes

Relocation Program
Join our US-based or Europe-based teams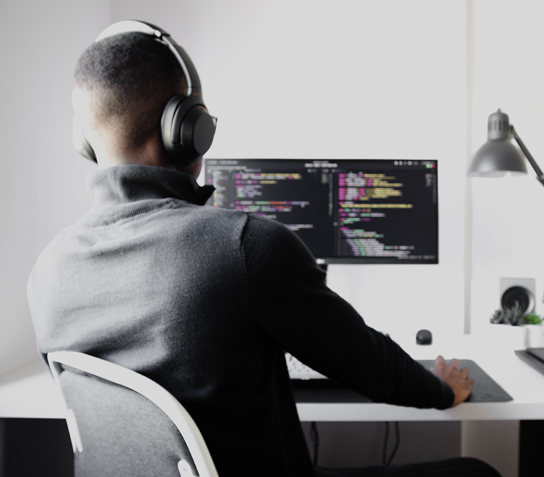 Becoming part of Prediktive's
Talent
Network
1
Click 'Join Now' to sign up
2
Complete your work preferences and current skills.
3
Share your resume and one of our telent experts will create you a profile that highlights your strengths
4
Start getting work opportunities!
Would you like to ace your

next tech

interview?
Check out our Interview Best Practices
Get $3,000 for every person you refer and is hired!
Send your referrals with LinkedIn profile and email address to referrals@prediktive.com
You are done! We will process your referral and keep you updated!
Frequently Asked
Questions
The following are the program's 'Terms and Conditions':
In case a referred candidate successfully completes Prediktive's process and is hired, the referrer will be entitled to receive a Referral Bonus of $3,000 (three thousand US dollars).
The Referral Bonus will only be applicable after the referred person successfully completes the first three months of work, and remains actively involved when the bonus is due.
In case a candidate is referred by more than one person, the Referral Bonus will be awarded to the person who made the referral first, based on the date and time when the referral email was received by Prediktive.
The Referral Bonus will be paid electronically to an account of which the referrer is owner. Any fees associated with receiving the electronic transfer will be responsibility of the referrer.
Questions? Please send an email to referrals@prediktive.com